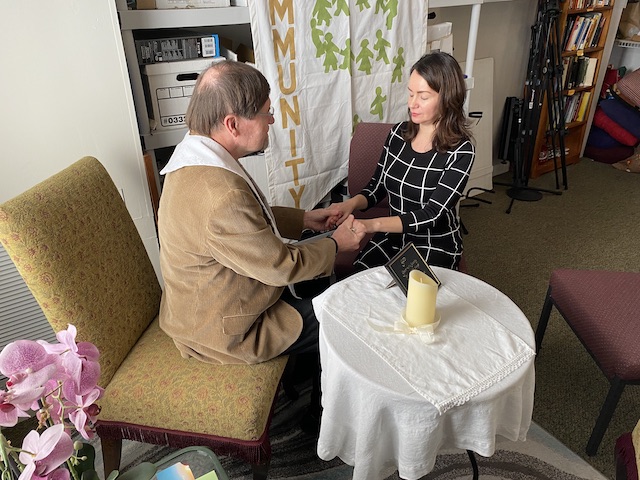 Praying with congregants, Holding a Spiritual space.
Team Leader
Kathy Smith-Brown
Team Mission:
To hold sacred space for the congregation, leadership, members and guests of Unity On Cape Cod. Providing our spiritual center with prayer chaplain services and training new prayer chaplains as the opportunity arises. To organize and inspire prayer partners and handle written prayer requests. To participate in the weekly prayer call and hold Unity on Cape Cod in your daily prayer life.
Let Us Pray With You
Prayer is at the heart of Unity, and prayer is a heart-to-heart connection that links all people spiritually with each other and with God. This spirituality, which transcends all religions, represents a oneness-a unity. And we can best access this spiritual unity through the silence of prayer.
If you would like us to support you in prayer, please send an email at [email protected]. Your prayer request will always be held in a sacred trust of confidentiality.